Start Your Healthy Transformation Here!
We're HERE to help you look & feel your best!
Let's talk about how you can manage your pain, boost your natural energy, or improve your lean body mass & metabolic health.
Great hidden gem here in Point Loma close to Shelter Island!
What personal health & wellness transformation are you looking for?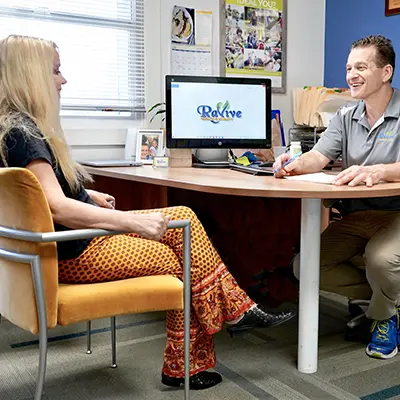 Want to relieve pain, sleep or anxiety issues?
Ready to ditch prescription meds that don't work, or cause harmful side effects?
Determined to PERMANENTLY shed that extra weight?
You CAN achieve optimal health through naturopathic treatments – with our expert guidance.
This place is amazing! Like life changing!
I had an eye opening consultation and learned so much. The massage is so wonderful and relaxing but I must say that my bi weekly B-12 shots are my favorite thing about Ravive.
It's very cool to see a place in San Diego offering so many wonderful services and products!
Questions?
We have answers
for you.
let us help you design your own customized wellness protocol